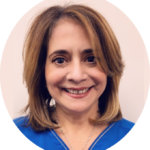 LUPE BARRAGAN-MOSER | OFFICE MANAGER
Lupe Barragan-Moser joined The Shifa Free Clinic as Office Manager in April 2017. Prior to joining the Clinic she worked over 20 years in the public and private non-profit sector and social responsibility in Colombia, South America. She is a Bachelor of Science in Communications with the emphasis in Journalism, and a Master of Arts in Development, Management, and Policy. She enjoys helping people, to improve themselves, works to accomplish equality, plurality and diversity.  Lupe and her husband Dietmar live in Mt Pleasant. She is the mother of Melissa and Antonio and grandmother to Thomas, who live in Colombia and Panama.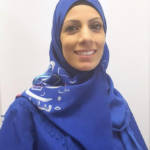 KHITAM DAMES | FOOD PANTRY CO-ORDINATOR
Khitam Dames originally from Jerusalem has been a resident of Charleston SC since last 20 years. She joined the clinic in June 2016 as Food pantry Co-ordinator. She loves helping people and considers joining Shifa clinic as one of her best decisions made in life. "The environment in the clinic includes kind patients, wonderful staff and Dr Khan as a leader who inspires me to help members of our community and make difference in their lives"
KELLY HEADLY | PHYSICIAN ASSISTANT
She joined Shifa Clinic because of the mission, outreach and hearts of the workers and patients.  It is a place of purpose where one can focus on the patient care and support them and their families in multiple ways.  Shifa Clinic brings people of many backgrounds and faiths together working towards common goals.  Dr. Khan and the clinic are truly inspirational and have created an environment that is embodies what health care is supposed to be: holistic, accepting, supportive and evidence-based.  
Kelly
 is looking forward to getting to know all of the patients and volunteers who make this medical home so unique and feels honored to join the team.
Kelly
 grew in Kansas City and spent years in Colorado, North Carolina and Washington DC before making Charleston her home.  She studied Nutrition and Spanish at Colorado State University and completed her Physician Assistant training at Duke University in 2007.  She has worked in Gastroenterology, Endocrinology and Academics and enjoys all aspects of adult and holistic medicine.  She is married with two young, busy sons.  She has many interests including alternative medicine, healthy cooking, travel, church and staying active mentally and physically.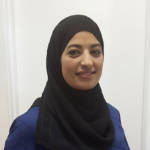 HODA MABROUK | VOLUNTEER AND FOOD PANTRY COORDINATOR
In May 2017, she graduated from College of Charleston with her Bachelor's in Science in public health and a minor in biology. Following graduation Hoda started her position as the volunteer coordinator at the shifa clinic
in August .
During her educational career Hoda has worked on maintaining a relationship with fellow students by being active  on campus and in her community in advocating for diversity and helping build bridges through interfaith work, as a member of The Muslim student Association as well as an ambassador in The religious life exchange at CofC . She is married with 3 beautiful children.
"Being part of The Shifa clinic team is a privilege and a blessing. Giving back to my community and seeing what a impact the work at Shifa Clinic makes in peoples lives makes work a pleasure."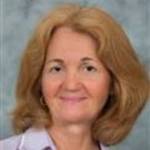 DR BETTY RANEY |  OB/GYN
Betty R Raney is a board certified obstetrician/gynecologist. She is a graduate of Indiana University School of Medicine and completed both a rotating internship and a four year accredited OB/GYN residency program at Methodist Hospital in Indianapolis, Indiana. She has 25 plus years of experience in the field.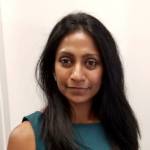 DR SWAPNA OMRAJU | INTERNIST
Dr Swapna Omraju was born and raised in Chennai India. Completed MBBS from Rajah Muthairah Medical College. She completed DO in Opthalmology at Sankara Nethralay and Internal Medicine Residency at The Brooklyn hospital center in 2008. She has worked at an outpatient clinic in Southbury CT for 3 years. Moved to Charleston SC in January 2012 and joined Roper St Francis physician Partners. She has been working at Shifa since early 2017. She loves the outdoors enjoys paddleing , boating and spending time with family.
MERCEDES PAPHARIS | APRN
Mercedes Papaharis is a Family Nurse Practitioner. She and her husband relocated to Charleston South Carolina in 2013. Previously she worked in a large internal medicine practice in Connecticut. Since moving to Charleston she has joined the staff at the College of Charleston Student Health service where she is employed part-time. She also volunteers at the Dream Center clinic as well as at the Shifa Clinic. Mercedes enjoys helping individuals maintain their health. She enjoys teaching about health issues and helping patients when they face challenges both minor illnesses and chronic health conditions. She and her husband Basil have two grown children and one grandchild. They enjoy traveling, water sports, golf, tennis and being new grandparents is the best! Mercedes is fluent in Spanish.
DR. RESHMA KHAN | OB/GYN
Dr. Reshma Khan is the founder and Executive Director of Shifa Free clinic. She was born and raised in India and came to the United States in 1998 to visit her brother. Here she met her husband Dr. Ahsan Khan and both decided to get married and she immigrated to the US. After completing her medical residency in OB/GYN at Saint Elizabeth Hospital 2003 Ohio she worked in private practices in Indiana and Maryland before moving to Charleston SC in 2007. The move to Charleston SC was due to her husband's job offer at the Veterans hospital. In the meantime, they had 3 children.
Moving to Charleston in 2007 she started her job at the Ralph Johnson Veteran's hospital. The patient population was very different from the previous jobs and she found herself drawn towards them and felt her presence was making a difference in the lives of the people she served. Simultaneously she was also learning more about her faith in an attempt to raise children with values that were prescribed in her holy book. This combination of knowledge gained from faith and working at VA made her strive for more giving. She started to feel more accountable for the blessings given to her and wanted to share it with less privileged. Initially, she wanted to just volunteer her time as a physician but it was not working out as she had desired. She wanted to give more than what she was able to at that time.
The passion to serve and a burning desire to have medical services for under served and uninsured at the same level as those who have insurance she dedicated all of her efforts on a volunteer basis to research, start up and develop a clinic where her patients would get the same care as she was providing at her job. With the blessings of Almighty, she was able to start a free clinic in 2012 which initially started as a 4-hour clinic on Saturdays. She continued to strive and look for avenues, collaborated with local organizations, reached out to the community to continue to take clinic a step further each time one of the steps were accomplished. This was all on a volunteer basis done all along with her regular job and raising responsible children
Recently in 10/2015, Dr. Khan took a major decision supported by her husband. After serving in VA for 8 years she decided to pursue her volunteer work on a full-time basis to serve humanity and dedicate all her efforts to take the clinic to the next level. She has a vision for future where she would like to see this clinic serving as a portal for good not just in terms of service but also bringing people of different faiths, races, and religions on a common platform of deeper human connection, understanding, peace, and love. Shifa Free clinic currently is full time operating Monday through Friday 8.30-4.30 pm serving multispeciality needs of primary care, advanced GYN, vision care, Vaccine, mental health and Pediatric services and an onsite dispensary for free medications for the uninsured and indigent population regardless of race, religion, gender, or ethnicity. It also has outreach programs of hunger prevention, back to school giveaways, Clothes closet and, Educational programs for community and graduating medical and NP students helping them attain career goals.
Dr. Khan is an active participant in various interfaith programs in Charleston since last 5 years putting active effort towards promotion of understanding and mutual respect amongst various faiths and has been an invited speaker at various churches, The College of Charleston, Baccalaureate events, 911 memorial services and other major events including recent Women's march on Washington. She also volunteers her time as a member of Professional Advisory committee at the Roper Saint Francis Chaplain program and helped initiate and establish Muslim Student Association in College of Charleston. She is on the Board of Trustees at Central Mosque of Charleston and is an active member and has taken various leadership roles in Central Mosque of Charleston and led Open houses at the mosque for the community to interact and learn about Islam and Muslims in order to build bridges of peace and understanding. Recently in May 2017, she was also awarded the Nonprofit leader award by Trident United Way.
DR. ARLENE SHAWINSKY | PEDIATRICIAN
Dr. Arlene Shawinsky was born and raised in South Africa and graduated from the University of the Witwatersrand, Johannesburg, South Africa. She practiced there, and in London, England, before locating to Charleston with her husband and sons in the fall of 1989. Then, she completed her residency in pediatrics at The Medical University of South Carolina.
Dr. Shawinsky has extensive experience in Development Pediatrics but is passionate about all aspects of pediatrics, particularly the mother-newborn diad. She has lectured and taught medical students and continues to do so, as well as being a preceptor to Nurse Practitioner students. Dr. Shawinsky was a founding member of the HALOS Board of Directors, and still actively helps raise money for abused and neglected children.
She is married to Peter Rosenthal, her wonderful and understanding husband, and has 3 sons who have grown into outstanding young men and she is very proud to be their mom!!
Dr. Shawinsky is very involved in her community and she received the first 'Woman Who Makes a Difference' by her synagogue. She is also active on the Advisory Board for Jewish Studies at The College of Charleston. In her spare time, Dr. Shawinsky enjoys reading, cooking, and swimming.
 TRACEY ATHERTON,  APRN  | PEDIATRICS
Having grown up in a military family, Tracey Atherton has lived all over the country. She graduated from the University of North Carolina Chapel Hill with a Bachelor's degree in Nursing. Then, Tracey received her Master's in Nursing from the Medical University of South Carolina. She brings extensive experience as a pediatric nurse practitioner, having worked in a Pediatric Intensive Care Unit in both Phoenix, AZ, and the Pediatric Emergency Room at MUSC.
Tracey is also a member of the MUSC College of Nursing faculty and has taught clinical rotations to undergraduate nursing students. She is certified by the Pediatric Nursing Certification Board.
In addition to her pediatric experience, Tracey is also a Flight Nurse in the Air Force Reserves and has served for over 17 years in various locations throughout the world.
Tracey, her husband Brad, and her daughter Ella live on James Island. In her spare time, she enjoys kayaking, traveling, hiking, and going to the beach.
DR.ABID IRSHAD | RADIOLOGY
Dr Irshad says "It is an honor to be part of such a wonderful organization. when I was told that Shifa clinic has bought a new ultrasound machine and Dr. Reshma invited me to look at that, I felt I can certainly utilize some of my skills to help the patient population that need these exams. I am really glad to be part of this great project."                                                                                                                                                                            
Dr.Abid Irshad is the Director of Breast Imaging at the Department of Radiology MUSC. He has be a Charleston resident for last 20 years. He obtained his Diploma in Radiology from Pakistan and completed his fellowship in breast imaging from MUSC in 2000. He obtained his American board of radiology certification in 2004. He has be an invited guest speaker at several national / international radiological society meetings, has chaired several scientific sessions at national ultrasound conventions, Served as editorial board member and reviewer for various medical journals and published over 50 manuscripts including original research, review articles, book chapters in various radiology journals. He has been a recipient of Golden apple award for best teacher in 2007, Service award from MUSC in 2009 and best doctor award in 2016 and 2017. He is married with 3 children