PRIMARY CARE
Primary Care Hours: Mondays & Wednesdays 8am – 4pm, 1st Friday of the Month 8am – 12pm
PREVENTATIVE CARE
Prevention of disease is an important step toward good health. Our medical providers do routine wellness checks, such as physical exams, and will provide or refer you for age-specific, evidence-based cancer screenings to identify them in their early stages. No-cost cancer screenings are provided for colon, prostate, and cervical cancer in addition to a referral process for paid mammograms.
We also offer no-cost genetic cancer screening for eligible patients with a family history of cancer. Genetic testing can provide an accurate assessment of your risk of developing breast and/or ovarian cancer. Take a quiz here to see if you qualify.
CHRONIC DISEASE MANAGEMENT
Chronic disease management works best when a patient and doctor can work together. At Shifa Free clinic, our internal medicine physicians are excellent at what they do, and they genuinely love helping patients with chronic illnesses find a better way to live.
Some of the diseases we manage include:
a

rthritis

a

sthma

chronic obstructive pulmonary disease (COPD)

c

oronary artery disease

depression

heart disease

rheumatoid arthritis

Type 1 diabetes

Type 2 diabetes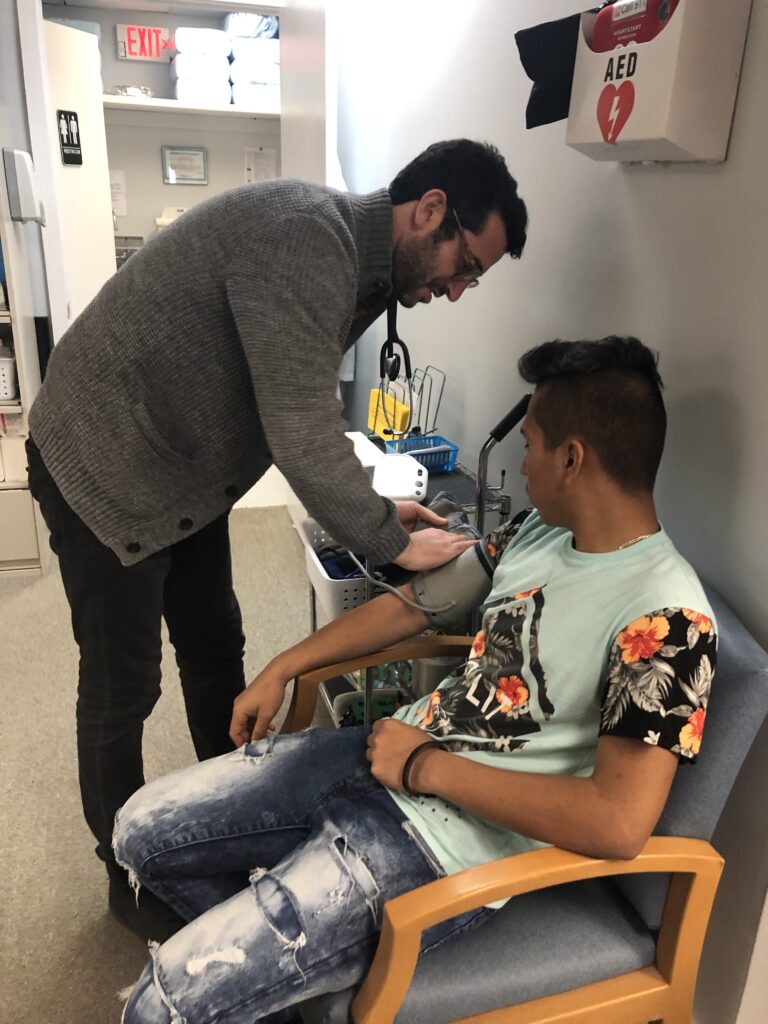 IMMUNIZATIONS
Shifa Clinic is providing vaccines for Hepatitis B, Gardasil, Tetanus, Flu, Pneumoccal, Shingles for adults. In addition, we are a VFC site for children and provide all vaccines recommended by ACIP. If you are eligible, there is no cost to the vaccine if you are uninsured or underinsured. It is important to do what you can to prevent illness during this pandemic. Vaccines not only reduce your risk of illness but can prevent hospitalizations and deaths.
For all immunizations appointments, schedule by calling (843) 352-4580.
DIABETES PREVENTION PROGRAM
The prestigious accreditation from the American Association of Diabetes Educators (AADE) or the American Diabetes Association verifies that our program meets national standards for diabetes self-management education, which have been shown to be cost-effective and improve clinical outcomes and patients' quality of life. We have a multi-pronged approach, to help many patients who are struggling to manage their diabetes by streamlining their care by tracking their blood sugar levels and food intake, customizing their medication, and being more proactive around preventative screenings. To help improve the health outcomes we include the following: