ABOUT THE PROGRAM
Shifa Free Clinic is proud to serve its community with its four Hunger Prevention Programs that provide food for patients in the clinic as well as those in need. These four programs include: On-Site Pick Up, Monthly Home Deliveries, Child Hunger Prevention, and Fresh Express. If you have any questions or concerns, please feel free to contact our Food Pantry Coordinator, Khitam Dames:
(843) 352-4580 EXT 2

foodpantrycoordinator.shifa@gmail.com
USDA Nondiscrimination Statement – This information is provided based on guidance from the Office of the Assistant Secretary for Civil Rights.
USDA Nondiscrimination Statement – Spanish – Declaración sobre la prohibición de la Discriminacion USDA.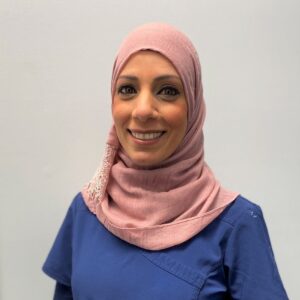 ON-SITE FOOD PANTRY
Clients are able to choose the amount of food they are allocated according to their family size and are able to choose from items such as fresh produce, frozen meats, eggs, milk, and other canned items. 
PARTNER WITH OUR HUNGER PREVENTION PROGRAMS
We know that ending hunger in our communities requires collaboration. When we work together, we give more people access to fresh, nutritious food. We partner with churches, places of worship and local organizations to support their families with food boxes and groceries.
CHILD HUNGER PREVENTION
Many children who rely on free and reduced price lunches during the school year go home to meager or no meals on weekends. The Shifa Clinic Child Hunger Prevention program works to fill that gap.
FRESH EXPRESS
Fresh Express is our farmer's market style distribution event that occurs four times throughout the year. We welcome families to choose fresh produce at no cost.
HOW YOU CAN HELP
This program would not be able to run without your continued support. We are always looking for volunteers, financial donations, and donations in the form of food products and a limited assortment of non-food products (donations made to Shifa Free Clinic are tax deductible as allowed by law). Feel free to contact us if you have any questions.
Small Food Donations | Accepted Monday-Friday, 8:00 AM-4:00 PM: If your donations fit in a few bags or boxes that can be carried from your vehicle in one or two trips, you can bring them to our office lobby. We accept perishable and non-perishable items that are unopened.
Large Food Donations | Accepted Monday-Friday, 8:00 AM-3:00 PM: If you have a larger load of food donations, please give us prior notice so we can arrange for space and volunteers to unload.
Food Donation Guidelines:
Shifa Free Clinic is committed to the safety and health of those who receive food from us. All food donations are sorted to comply with federal, state, and local food safety regulations. You can help by following these guidelines when donating food:
Canned and Dry Goods: Unopened and in original packaging with labels; packaging is in good condition (no dents, bulging, or rust); donated no more than 6 months past use-by date.
Fresh Produce: Uncut with no signs of mold, spoilage, or severe bruising; we accept garden-fresh produce as well
Dairy Products: Unopened; must have been kept at 41 degrees Fahrenheit or lower at all times (including transportation to Shifa Free clinic); donated on or before the sell-by date.
Baked Goods: Must be prepared in a licensed kitchen; in their original packaging with proper labeling; donated no more than 2 days past the sell-by date.
Meat Products: Unopened and frozen on or before the sell-by date; items must be less than 3 months old (and frozen the entire time).
Deli Products: Unopened and in the original packaging with labels and complete list of ingredients; donated before the sell-by date.
Prepared & Catered Food: If you are a caterer or you have a large donation of prepared foods, please contact our Food Pantry Coordinator at (843) 352-4580.
Non-Food Items: The following products are also great donations: household cleaning items, health/beauty aids, paper products, boxes, bags, totes, pallets, and equipment.
How To Host Your Own Drive:
Step 1: Register your drive here!
Step 2: Download our Food Drive Steps. These steps will make your drive the best it can be!
Step 3: Consider collecting funds as part of your food drive. When you donate $5 to Shifa Free Clinic, we're able to turn it into three meals! We will happily track donations and report the grand total upon completion of the drive.
Step 4: Promote your drive! We've got plenty of marketing resources below listed here.

Step 5: Deliver your collected funds and food. Read our donation delivery procedures below to find out how to deliver your food and cash donations to our food pantry.
Fund & Food Drive Donation Delivery Procedures During COVID-19:
Address: Shifa Free Clinic, 1092 Johnnie Dodds Blvd, Suite 108, Mount Pleasant SC 29464
Hours of Receiving Donations: 8:00 AM -3:30 PM.
Notify us prior to delivering food donations so that we have staff available to unload and have space available. Please confirm your delivery day and time with our food pantry coordinator, Khitam Dames, at (843) 352-4580 EXT 2. If you cannot reach her, please contact our office manager, Lupe Barragan-Moser at (843) 352-4580 EXT. 1.

Please ensure you follow all health guidelines when dropping off food at our facility (including wearing a mask and social distancing).

Once you arrive please either call us at or you can use door buzzer.

One of our staff members will come out and help unload the donations and provide you with the donation receipt.
Cash or Check Donation Procedures:
Checks should be made payable to "Shifa Free Clinic".

If a donor would like a receipt for their cash or check donation, they must fill out the contact information section of the donation envelope (request these from your team lead). Donors must include: amount of donation, name, address, city, state, zip, phone, email address, and company/group name.