Steps to Follow
1. Please watch the video below on how to become a patient
2. Complete Eligibility Quiz
3. Receive a phone call from Shifa staff on next steps within 3 business days
English
You will have to complete the new patient clinic application (attached below) and meet our eligibility requirements prior to scheduling an appointment with a doctor.
Eligibility Requirements (you must):
Have no health insurance
Have an income level that falls within 250% of the Federal Poverty Level based on the number of people in your household
After eligibility requirements have been met, you will be scheduled to see a provider. Patients must re-qualify every year.
Required Documents
1. Identification Documents (any one of the following):
Driver's license
DMV ID card
Passport
Valid Green Card
2. Proof of Income for each working member of your household:
(Choose documents as applicable)
If patient is employed, then we need a copy of their paycheck stub (last 4 weeks) or letter from employer notarized.
If patient is self employed, then we need copy of their most recent tax return.
If patient is unemployed, then we need letter of support from whomever is supporting them. For example, information about the person who is feeding and giving shelter them. We need that information from the person him/herself. See attached letter of support form.
Child support, Alimony, Food Stamps, SSI
3. Proof of address
If your ID has your current address,you may upload a picture of it as your proof of address
If your ID

 

does not have your current address, you may upload a picture of a bill or document with YOUR name and address.
Chart for income guidelines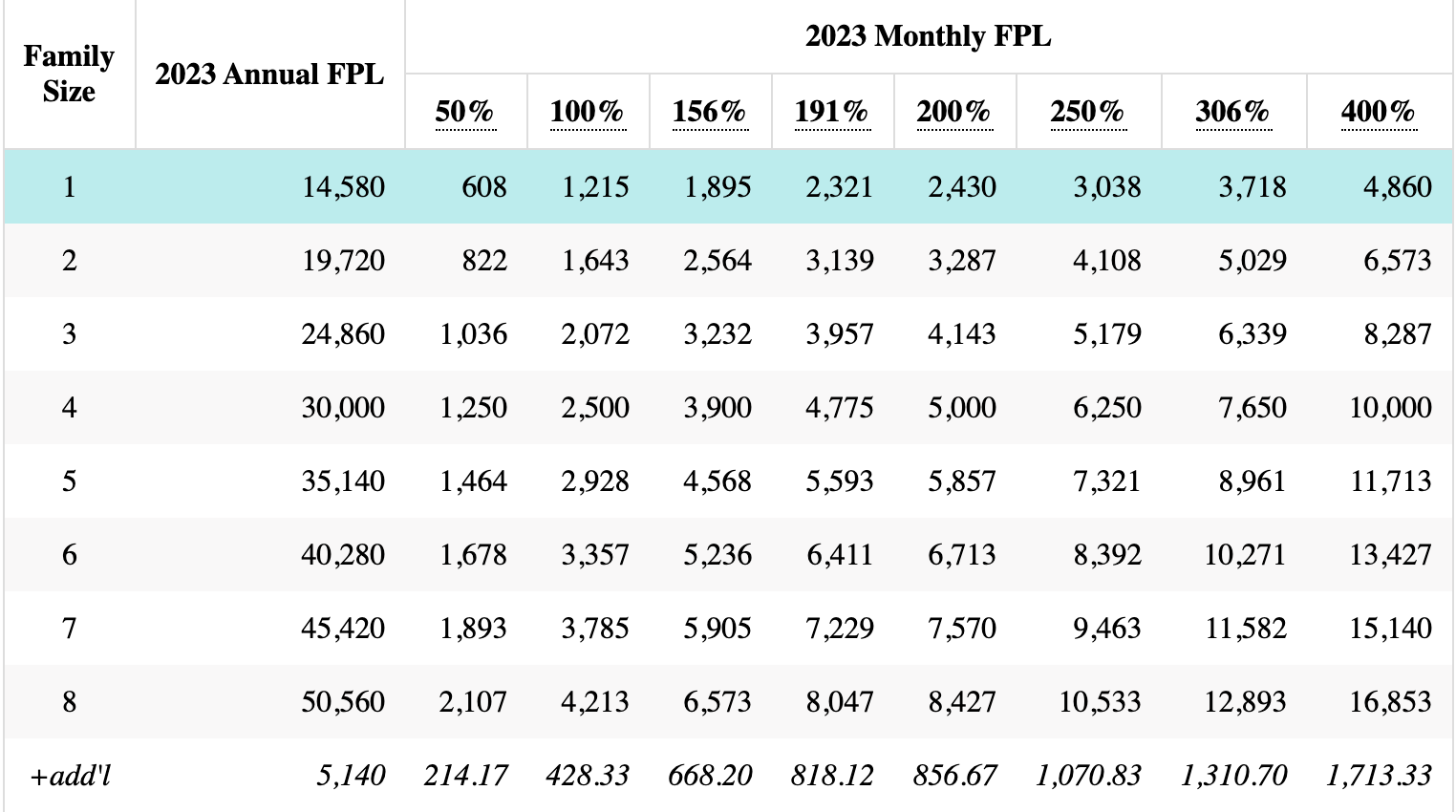 You can complete all applications and upload required documents electronically through our HIPPA compliant and secure website form submission.
Our address is: 668 Marina Drive Unit A 4-8, Charleston, SC  29492
Our fax number is: 843-375-9063
If you have any questions feel free to call us at 843-352-4580
Spanish
Tendrá que completar una solicitud para pacientes y cumplir con nuestros requisitos de elegibilidad antes de programar una cita con un médico. Todos los pacientes deber renovar la applicacion cada año.
Requisitos de elegibilidad
No tener seguro medico

Tener un nivel de ingresos que se encuentre dentro del 250% nivel federal de pobreza según la cantidad de personas en su hogar.
Una vez que se haya completeada su solicitud, se le programará una cita para que vea a un proveedor. Los pacientes deben volver a calificar cada año.
Documentos requeridos
1. Documentos de identificación (cualquiera de los siguientes):

Licencia de conducir
Tarjeta de identificación del DMV
Pasaporte Tarjeta verde válida
2. Prueba de ingresos para cada miembro de su hogar:
Si el paciente está empleado, entonces necesitamos una copia de su talón de cheque (las últimas 4 semanas) o una carta del empleador notariado.
Si el paciente trabaja por cuenta propia, necesitamos una copia de su declaración de impuestos más reciente.
Si el paciente está desempleado, entonces necesitamos una carta de apoyo de quien la esté apoyando. Por ejemplo, información sobre la persona que los alimenta y les da cobijo. Necesitamos esa información de la persona misma.
*Manutención de los hijos, pensión alimenticia, estampillas de comida, SSI
3.Prueba de domicilio:
Si su identificacion tiene su direcion puede ser usada como prueba de residencia.
Un bil reciente que tenga su nombre y direcion.
Puede completar todas las solicitudes y cargar los documentos requeridos electrónicamente a través de nuestro formulario de sitio web seguro y compatible con HIPPA.
Nuestra dirección es: 668 Marina Drive Unit A 4-8, Charleston, SC 29492
Nuestro número de fax es: 843-375-9063
Si tiene alguna pregunta, no dude en llamarnos al 843-352-4580
Summary of HIPAA Notice of Privacy Practices
Shifa Free Clinic complies with the Health Insurance Portability and Accountability Act of 1996 (HIPAA). Shifa Free Clinic protects confidential health care information, known as "Protected Health Information" (PHI). Below is a summary of your privacy rights under HIPAA. Shifa Free Clinic legal duties and privacy practices regarding your PHI are also included in this Summary Notice.
Summary of Your Privacy Rights
Shifa Free Clinic may use and give your health information to:
Treat you

Operate health care services
Shifa Free Clinic may use and give your health information for:
Law enforcement requests

Judicial and administrative proceedings related to legal actions

Healthcare fraud and abuse detection or compliance with the law

Use by another healthcare provider treating you

Government health oversight activities

Reports required by law related to births, deaths or diseases

Reports required by law related to neglect and abuse, or domestic violence

Notifying a party about exposure to a possible communicable disease

Military, national defense and security or other governmental functions

Workers' compensation purposes and in compliance with related laws

Averting a serious threat to public health and safety
You have the right to:
Inspect or get a copy of your medical record

Change information on your medical record if you think it is incorrect

Get a list of persons with whom Shifa Free Clinic has shared your PHI

Ask Shifa Free Clinic to limit the information it shares

Ask for a copy of your privacy notice

Write a letter of complaint to Shifa Free Clinic or the federal government
If you have any questions, wish to file a complaint, or exercise any rights listed in this Summary or the complete Notice, please contact Shifa Free Clinic at shifa.sc@icnarelief.org