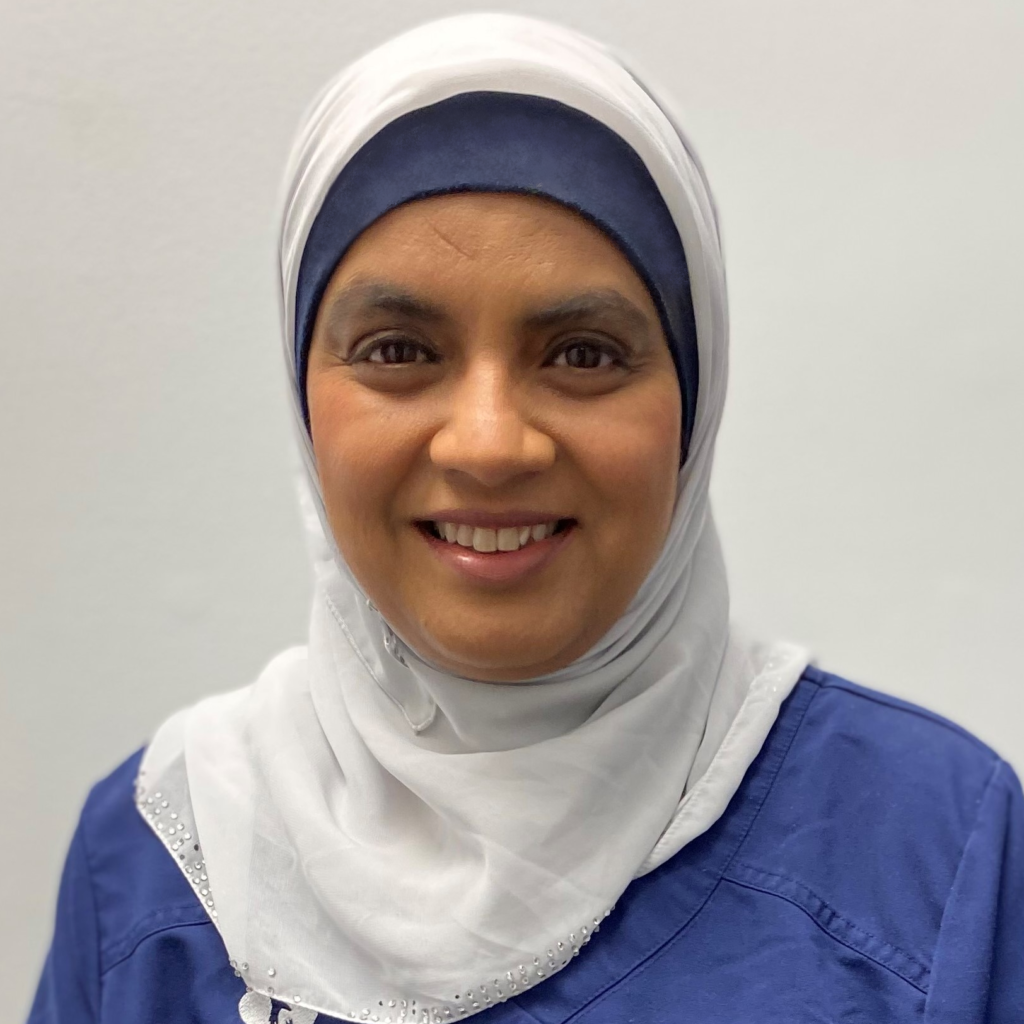 RESHMA KHAN, MD
OB/GYN PROVIDER
Dr. Reshma Khan is the Director of the National Health Service of ICNA relief as well as the founder of Shifa free clinic in Charleston SC. She completed her Ob/Gyn residency at Saint Elizabeth hospital, Youngstown OH. Since then, has worked in private practice in Indiana Maryland, and finally relocated to Charleston SC in 2007, and worked at Ralph Johnson VA medical center 

for

 8 years as a staff physician. While working at VA medical center she founded the Shifa free clinic in Charleston through ICNA Relief USA.
With an enduring belief that ICNA Relief has a responsibility to strengthen society, Dr. Khan ensures that the spirit of togetherness, respect for diversity, and compassion is the cornerstone of the organization. As the national director of Health Services, she led a national campaign for COVID-19 vaccination outreach and education to the immigrant and underserved population to increase COVID-19 vaccination awareness and develop partnerships to increase vaccination rates resulting in reaching over 700K individuals.
Dr. Khan is an active participant in various interfaith programs in Charleston and has been an invited speaker at various churches, the College of Charleston, 9/11 memorial services, and major events including the Women's march on Washington in Charleston. She is a member of the board of trustees for the Sisters of Charity foundation. She has been featured in articles and TV shows and was named an Everyday hero by Count 2 news.
In addition to the prestigious Presidential lifetime achievement award 2022 for volunteer service, Dr. Khan has won several other awards including
April 2019: Public and Community service award 2019 by Atlantic institute 
March 2019: highlighted in Association of American Medical Colleges as women making history in communities  
May 9th, 2018:  recipients of the YWCA Greater Charleston's #WhatWomenBring Award. 
April 11, 2018: Prevent Cancer Foundation's Laurels Award for Dedication to Community Service 
March 8th, 2018:  Women's Right and Empowerment Network awardee for One of the 10 trailblazer women in SC. 
August 23rd, 2017 announced as Reshma Khan Day by the Mayor of Charleston 
August 23rd, 2017 Leadership in Diversity award by Sisters of Charity Foundation 
May 2017 Trident United Way women leadership council award for "Non-Profit Leader"