Hunger Prevention
According to research done by the U.S. Department of Agriculture, 49 million Americans live in "food insecure" households meaning they don't know where their next meal is going to come from. To alleviate the national hunger crisis hitting families across America, ICNA Relief has established its hunger  prevention program to help both individuals and families from going hungry. ICNA Relief utilizes its full resources to launch effective programs that target impoverished communities thereby bringing life, nourishment and hope one meal at a time.
Serving hundreds of clients every month, ICNA Relief Michigan's hunger prevention program includes our food pantry and hot meal distributions. For families that struggle to find fresh fruits and vegetables, our pantry is a necessity in their lives. 
Location & Times
Office Food Pantry Location and Times
12500 Mitchell St Detroit, MI 48212
Tuesdays and Thursdays 10AM – 3PM
Mobile Locations and Times
2nd Saturday of every month 11AM – 1PM
Brown Chapel Missionary Baptist Church
12920 E Warren Ave Detroit, MI 48215
3rd Saturday of every month 11AM – 1PM
Tawheed Center
29707 W 10 Mile Rd Farmington, MI 48215
3rd Saturday of every month 3PM – 5PM
Islamic Association of Greater Detroit ( IAGD)
879 W Auburn Rd Rochester Hills, MI 48307
4th Saturday of every month 1PM – 3PM
Creekwood Dental
1080 Creekwood Trail Burton, MI 48509
Sign-up Process
Clients at food pantry are issued cards that they must bring with them during their pantry visit.
Documents Required for a card include:
State issued ID
Most recent paystub or DHS letter if receiving food stamps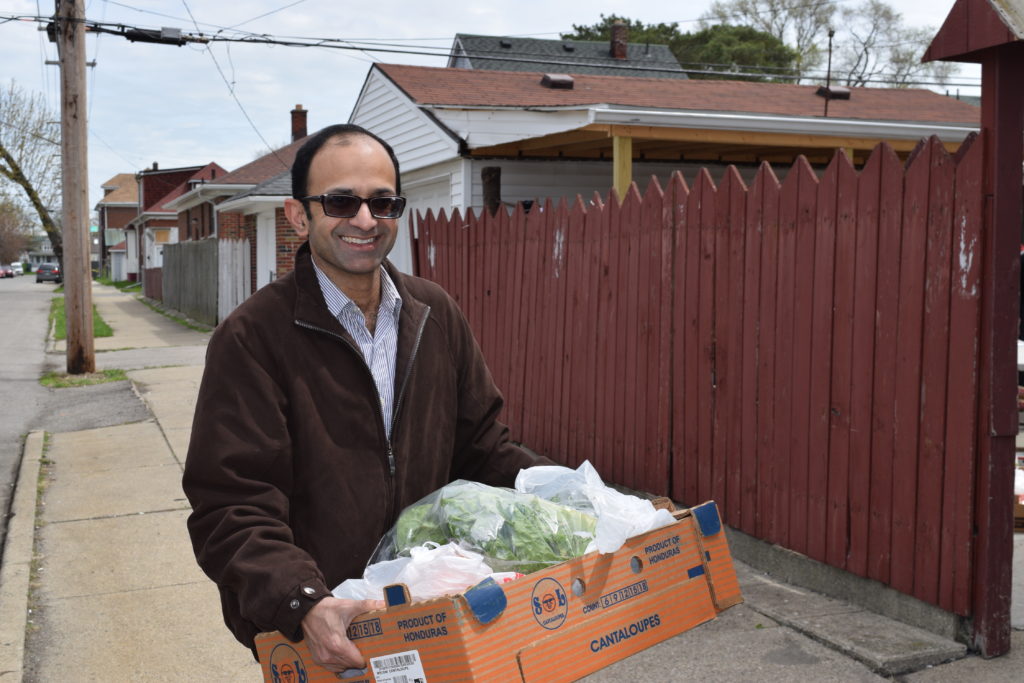 ICNA Relief's specialty food pantry is sustained through the generous support of our donors. If you would like support ICNA Relief Michigan's food pantry please consider donating using the button below or purchase items from our registry and have it shipped directly to our office!
Please select hunger prevention and write Michigan in the comments.