ICNA Relief's Muslim Family Services has provided the utmost competent care and understanding towards the mental health needs of our communities. With licensed mental health professionals on our team, our clients can be sure that they are receiving culturally competent and empathetic care. We are also providing telehealth services at this time!
ICNA Relief MI requires all counselors to be licensed to provide counseling in the following specialized areas, pre-marital, marriage, adolescents, individual and family counseling, domestic violence prevention and intervention, trauma, bereavement and Islamic counseling. Counselors also provide psychiatric evaluations and referrals.
ICNA Relief MI offers culturally-appropriate counseling to individuals and families of all cultures and ethnicities with a holistic approach. MFS arranges sessions with qualified licensed counselors in an Islamic atmosphere with the clients' privacy in mind.
Services include but are not limited to:
Individual Counseling
Family Counseling
Premarital and Marital Counseling
Conflict Resolution
Substance Abuse
Domestic violence prevention and intervention
Trauma
Women Support and Rehabilitation
Religious Counseling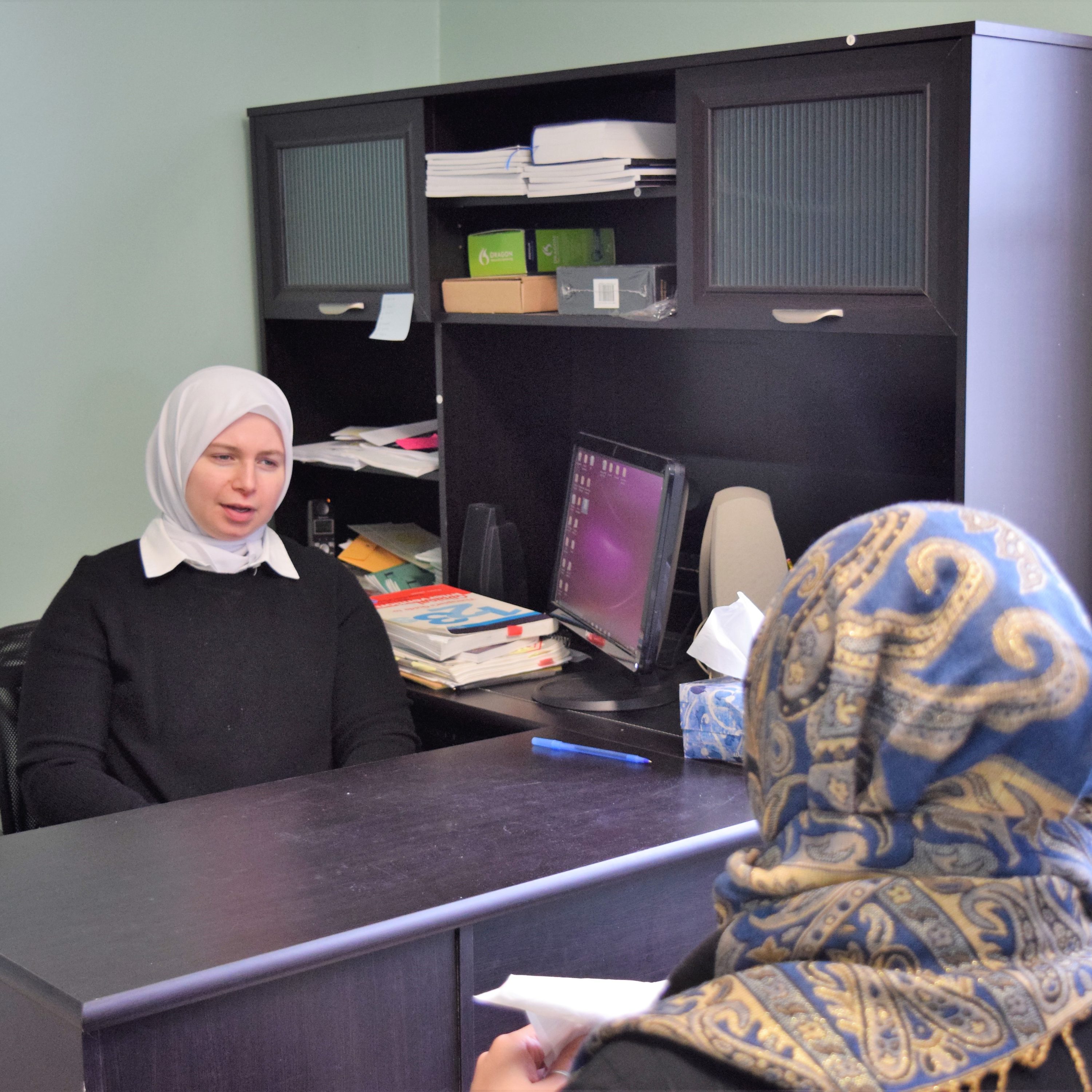 Please give us a call at (313) 366-6800 to schedule an appointment.
ICNA Relief provides a wide range of workshops and educational programs to bring awareness to the community in a culturally appropriate setting. Our programs are relevant to today's challenges led by licensed professionals and specialists.
Contact us to schedule one of the following workshops in your area today!
Keys to Building a Happy Family – This is an in-depth interactive workshop on the importance of knowing the tool and supportive system to having a strong and happy family.
Stay Woke – A workshop on how to recognize the signs and symptoms of depression and suicide amongst our youth.
Yes I Can! – This workshop is designed to help build self-confidence in girls and young women.
Foster Care Workshop – We partner with various fostering agencies to bring awareness to the extreme need of Muslim foster parents in our community.
Coping with Anxiety Stress and Depression – This workshop is designed to ensure that our clients understand how to identify and develop coping mechanisms for anxiety and depression.
And more
If you would like to organize a workshop or book one of our licensed professionals to speak at an event please feel free to email us at: office@mfs.icnarelief.org