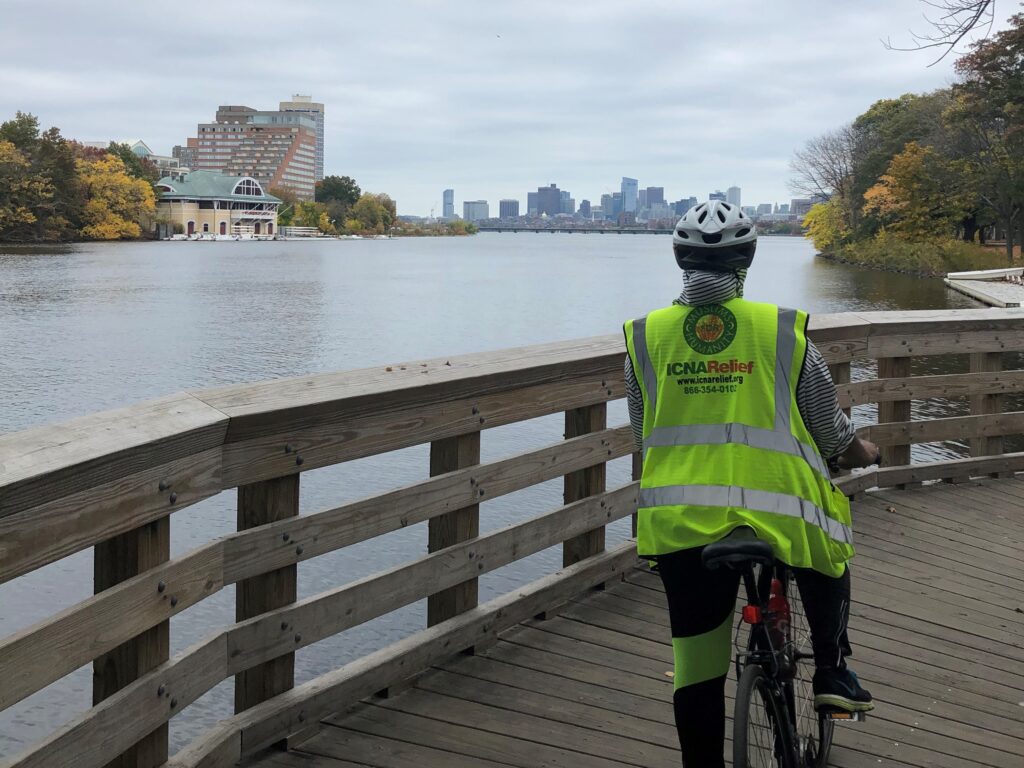 "I love the smiles we put on everyone's faces..."
ICNA provides many opportunities of all sizes for volunteers and donors to give back to their communities and lend a hand to their neighbors! I understand everything we do as individuals affects others whether directly or indirectly, we can't live life selfishly. We must care for one another, and I'm grateful for these opportunities that allow me to be part of greater causes. Most importantly, I love how I can see first hand how my time and efforts are affecting my community. I see the impact which makes it much easier to come back day after day with no hesitation! I love the smiles we put on everyone's faces, it always makes my day. Alhamdolilah!
- Lina Ali, Volunteer
"...truly was rewarding and humbling..."
Assalamualaikum! My name is Reem. I spent time during the quarantine months volunteering for ICNA relief and it truly was humbling and rewarding to be serving people in need from our local community. The ICNA Relief New England Team has given me the opportunity to spend my time early on in the pandemic in a meaningful and beneficial way. JazzakumAllah kul khair for all you do!
- Reem Salem, Volunteer