WHEN : SATURDAY AUGUST 15th 2020
TIME : 11-1 PM
WHERE: 3625 Ashley Phosphate Rd,
North Charleston, SC 29418
As you know, this year, families are facing unprecedented hardships across our nation. For this reason, it is more important than ever to support families in these times of need.
For the safety of all, we will be holding the event in a drive-through fashion.
Backpacks and school supplies give away along with COVID 19 testing, Dental hygiene kits, food boxes, and Ice cream
In addition to above, we launching two national programs:
a) Parent Support group for 3 months 
 b) EMPOWER Grants: focusing on supporting teachers through a special grant called EMPOWER. 
EMPOWER stands for Educating Minds and Presenting Opportunities While Endowing Resources.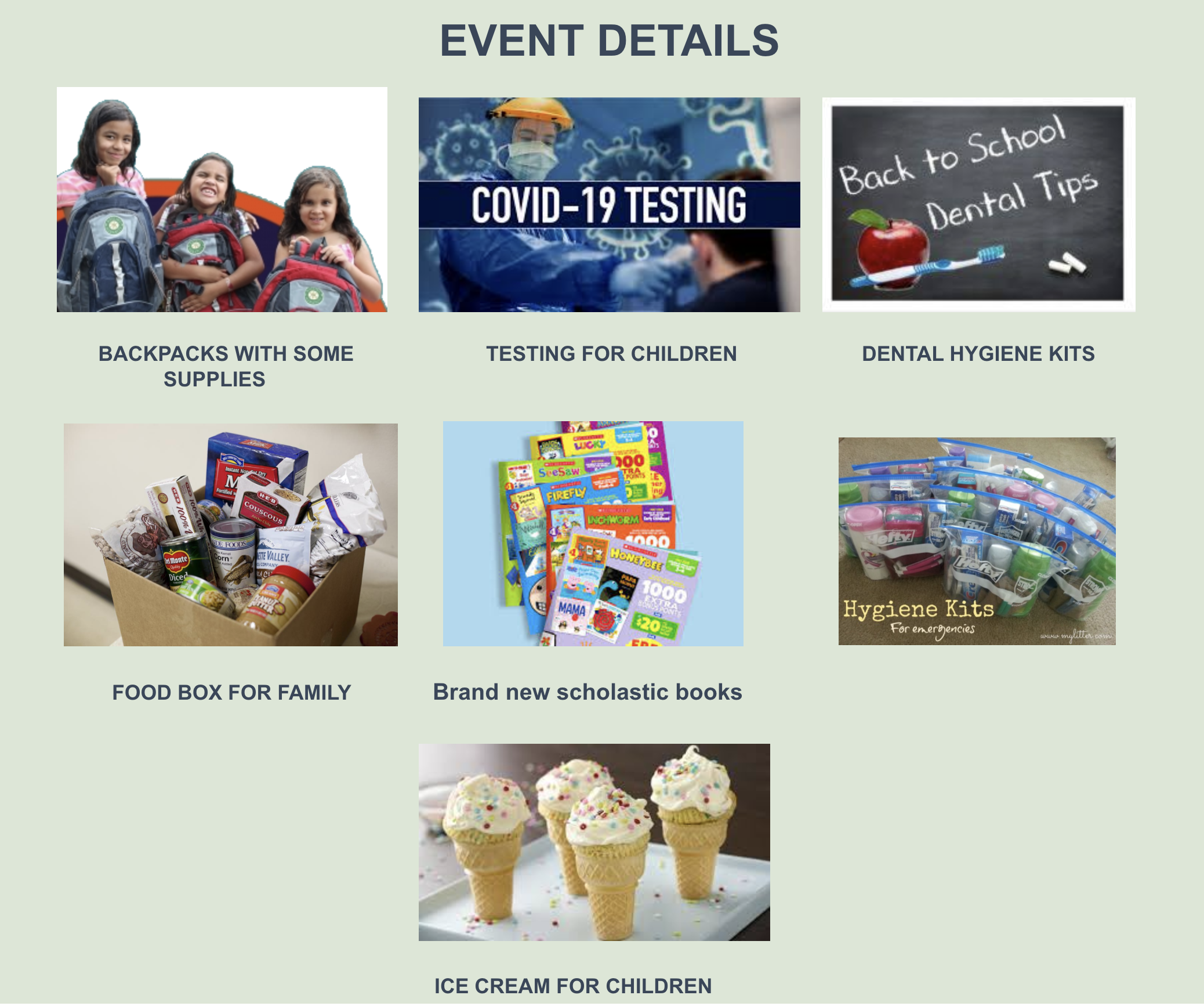 Our Partners