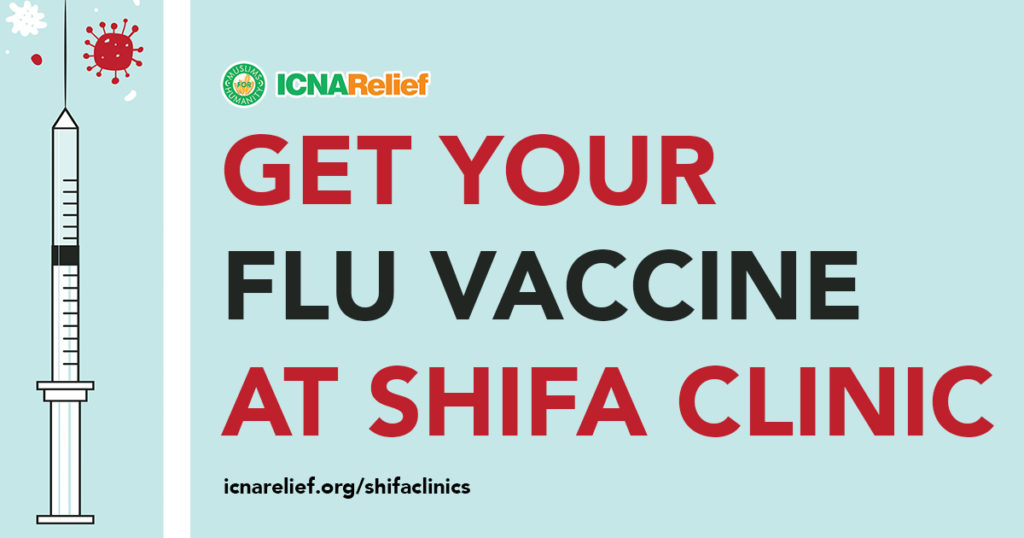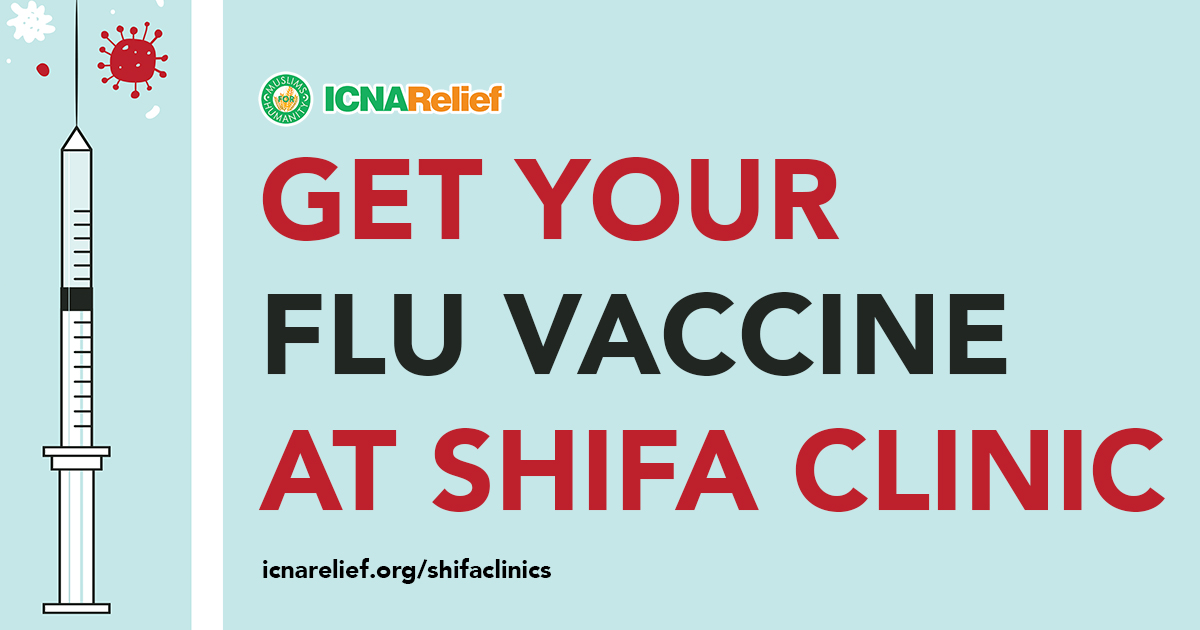 Shifa clinic is partnering with Walgreen's and DHEC to provide no cost flu vaccines to our community members.
There is no cost to the vaccine if you are uninsured  or underinsured. If you do have insurance please bring your card so Walgreens can take the info.
It's important to do what you can to prevent illness during this pandemic – that includes getting the flu shot. We recommend the flu shot every year. But, with the unpredictability of COVID-19 circulating at the same time as the flu, it is the best measure is to decrease the possible impacts on our respiratory system, including preventing the flu. The flu vaccine not only reduces your risk of illness but can prevent hospitalizations and deaths. 
Flu Vaccine: Facts and Figures
What is "the flu"?
"Flu" is short for influenza, a contagious respiratory illness that infects the nose, throat and lungs. It can make you feel awful. Severe cases can even lead to death. Fever, coughing, body aches, headaches, chills and fatigue are all common symptoms of the flu. Sneezing, sore throat and a stuffy nose without fever, are commonly associated with a cold.
How Many People are Infected?
According to CDC study in 2018, on average, about 8% of the U.S. population gets sick from flu each season, with a range of between 3% and 11%, depending on the season.
CDC estimates that influenza has resulted in between 9 million – 45 million illnesses, between 140,000 – 810,000 hospitalizations and between 12,000 – 61,000 deaths annually since 2010. 
Preventing Seasonal Flu
The first and most important step in preventing flu is to get a flu vaccine each year. Flu vaccine has been shown to reduce flu related illnesses and the risk of serious flu complications that can result in hospitalization or even death. CDC also recommends everyday preventive actions (like staying away from people who are sick, covering coughs and sneezes and frequent handwashing) to help slow the spread of germs that cause respiratory (nose, throat, and lungs) illnesses, like flu.
When is flu season?
The flu season occurs in the fall and winter, ranging from October to May but the virus can stay active year-round.
Is the flu virus contagious?
Yes, it is very contagious. You can have the flu for 1 to 4 days before you start feeling sick. This means that you may be able to infect someone else before you even know you have the flu, not just while you are feeling symptoms.
Flu Myths and Facts
Myth: The flu shot can give you the flu.
Fact: A flu shot can't cause the flu. The flu vaccine is made two ways: with an "inactivated" virus, which is not infectious or with no flu vaccine viruses at all.
Myth: People don't need to get vaccinated every year.
Fact: The CDC recommends a yearly flu vaccine for just about everyone 6 months and older for two reasons. First, the body's immune response from vaccinations declines over time, so an annual vaccine is needed for optimal protection. Second, because the flu viruses are constantly changing, the formulation of the flu vaccine is reviewed each year and sometimes updated to keep up with the changes.
Myth: After Thanksgiving is too late in the season to get the flu shot.
Fact: Getting the flu vaccine can still help to protect against the flu as long as the flu viruses are circulating. If you haven't been vaccinated by the end of November, December or even later, it's still not too late. The flu is unpredictable, and seasons can vary. Seasonal flu usually peaks in January or February, but can occur as late as May.
Flu Vaccine: FAQ
When should I get my flu shot?
The vaccine provides protection about 2 weeks after you receive it. The Centers for Disease Control (CDC) recommend getting vaccinated each flu season as soon as you can
Who should get a flu shot?
Any one who is six months and older, should get the immunization. It is especially important for vulnerable populations, like older adults and those with pre-existing medical conditions like cancer or diabetes, to get the vaccine in hopes of helping protect their bodies against the burden of respiratory illness. 
What about pregnant women? It is both safe and recommended for pregnant women to get a flu shot to help prevent the flu and complications. 
There are few rare exceptions identified by the CDC. They include people who are allergic to the flu vaccine or anything used to make it. If you have concerns, talk to your care team.
Will the Flu Shot Protect Me From COVID-19?
The flu vaccine will not help you avoid infection with COVID-19, because they are different viruses – one that we know a lot about (the flu) and one that is very new (coronavirus).  
Who should NOT get a flu shot or should wait?
Some people should talk with a doctor first before getting a flu shot. They include:
People who have a severe allergy to eggs

People who have had a severe reaction to an influenza vaccination

People who have developed Guillain–Barr Syndrome (GBS) within 6 weeks of getting an influenza vaccine

People who have a moderate to severe illness or are feeling sick
What are the side effects of getting a flu shot?
You might have some minor side effects after getting a flu shot, with symptoms including, but not limited to:
Soreness, redness or swelling of the skin where you got the shot

Low–grade fever

Body aches
If you feel any of these side effects, don't worry. You should feel better within 1 to 2 days. If not, please report any side effects to your provider.
What is the difference between available flu shots?
4–strain (quadrivalent) vaccine: protects against 4 different strains of flu virus.

Senior–dose vaccine: developed for people over 65 years old.
Is one flu vaccine recommended over another?
The CDC doesn't recommend one vaccine over another. The important thing is to get vaccinated as soon as possible. Consult your local pharmacist or health care provider to learn about your options and which vaccination may be appropriate for you.