DENTAL CARE
Dental Hours: Once A Month (Per Provider Availability)
COMPREHENSIVE CARE
The need for free adult dental care exceeds the availability of care in the Tri County area. Shifa Free Clinic strives to give all adults and children who meet the Patient Eligibility criteria an opportunity to receive care. By integrating dental operations within Shifa Free Clinic, our campaign will expand access to oral health services and advance our mission of improving health outcomes through truly integrated, holistic healthcare. Years of hard work and research culminated with the launch of our one room dental clinic. Special thanks to Dr. Andy Kloch and his wife Hannah for being true partners in the development of the clinic.
Co-locating the dental program within the medical clinic will ensure that we treat oral health issues that can be the cause or consequence of other health problems. This proximity will foster true care coordination among our physicians, dentists, and other health professionals, leading to the kind of patient-centered medical/dental home that is proven to improve health outcomes.
ELIGIBILITY & APPLICATION PROCESS
Patients that have Medicaid may have limited dental insurance for emergency extractions only. With a co-pay through a Medicaid approved dental facility, these patients can be seen at our clinic for cleanings and non-emergency extractions despite their Medicaid insurance coverage. Patients that have Medicare or have NO dental insurance can also be seen at the dental clinic.
Shifa Free Clinic is NOT a Medicaid provider and does not charge or process any Medicaid or other insurance.
Visit the Medicaid website for more information at South Carolina Medicaid.
We are unable to accept walk-ins or dental emergencies. We are scheduled only once a month depending on the availability of the provider, hence why we go by a waiting list.
Fill out the application

Make sure all documents are uploaded

Call the clinic to check on your status after one week.
We will provide you with an estimated wait time or date and time of appointment when the application is completed. While patients are waiting on our list, they are encouraged to try and gain care and/or other free and low cost clinics, which are listed in the section below.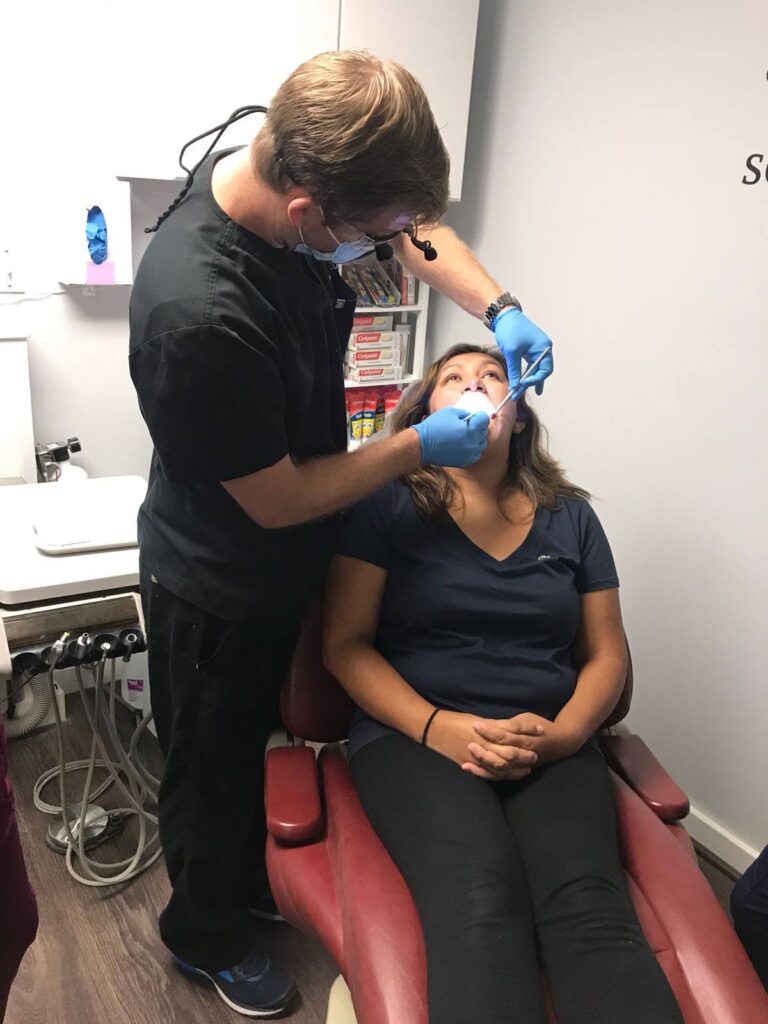 OUR FREE-OF-COST SERVICES
The following services are available by scheduled appointments only:
Comprehensive oral exams
Health screenings
X-rays
Extractions
Cleanings (only after seen by dentist)
Fillings
Be aware that our clinic does NOT provide sedation, crowns, bridges, implants, root canal treatments, and dentures. This is not an inclusive list. Medically or dentally complex cases may be beyond the scope of our clinic's services. These patients may be referred to other providers on a limited basis.
Here is a list of other free dental resources in the area: