Volunteer!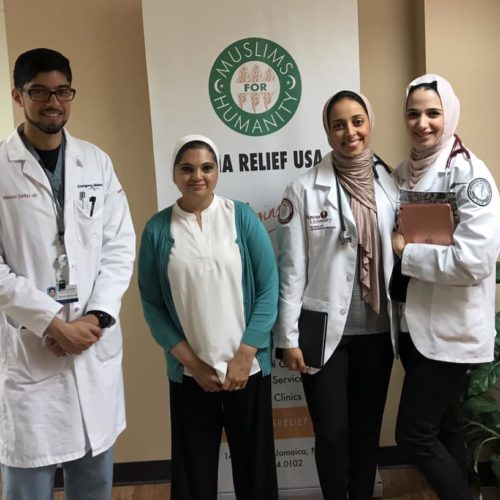 Frequently Asked Questions
Why Volunteer?
The free clinic is able to continually offer services free of charge to the community largely because of the generous support of volunteers, and here at SHAMS Clinic, we understand that volunteering is a two-way street. While we gain immense support for our mission by having a dedicated corps of volunteers, you will also gain something in return, be it skills, experience or personal fulfillment. Rest assured that before your first day, we will work hard to ensure that each applicant is placed in a role that meets the needs of SHAMS clinic and is a good fit for the volunteer.
Above all else, volunteers are expected to uphold the mission and philosophy of SHAMS Clinic. They are also expected to maintain client confidentiality, treat all clients with the utmost respect and compassionate care, and maintain professionalism at all times.
Once you become a free Clinic Volunteer
Yes. As a professional health care facility, SHAMS Clinic maintains a business casual dress code, and as a representative of the clinic, a volunteer's attire should be appropriate to the role the volunteer performs and should not be a distraction to the services provided
Scrubs are allowed if providing direct care to patients. Shorts and flip-flops are not permissible, and jeans are acceptable.
Yes. We love to write a proof of service or recommendations for our valued volunteers! If you have served 25 hours or 3 months with us, contact our office, and we will work with your volunteer supervisor to pen a letter on your behalf.