ICNA Relief's Social Health and Medical Service Clinic (SHAMS Clinic) is a nonprofit organization that endeavors to improve the health and social well-being of underserved communities in Philadelphia as rooted in the charitable principles of the Islamic faith.
This organization envisions a community in which individuals and institutions support each other to alleviate the effects of socioeconomic disadvantages on the health and social well-being of the underserved in Philadelphia. In the pursuit of this goal, our envisioned organization will have the threefold task of:
Establishing a clinic to provide patient-centered primary care for the underserved with referral to specialty care and hospital charity care.  

Establishing a social services unit to provide counseling in a diverse array of matters including mental health, family, and financial issues, as well as a food pantry and a shelter home.

Facilitating access to public programs, such as unemployment benefits, food stamps, energy assistance, Medicaid and CHIP insurance, and other public benefits available to indigent community members.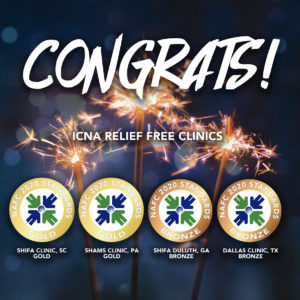 With this platform, we hope to cultivate a shared culture of care and action for community building in Philadelphia.