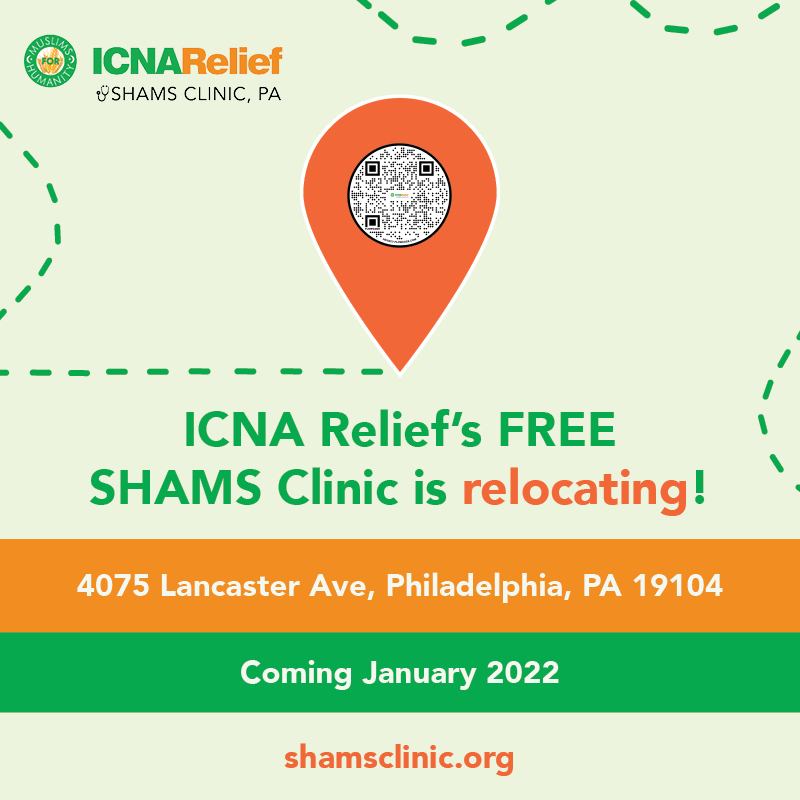 OUR FREE-OF-COST SERVICES
ICNA Relief's Social Health and Medical Service (SHAMS) Clinic is a nonprofit organization that endeavors to improve the health and social well-being of underserved communities in Philadelphia as rooted in the charitable principles of the Islamic faith. We hope to accomplish this mission through our services below.
SHAMS CLINIC COVID-19 GUIDELINES
Here at SHAMS Clinic, we put our patients and visitors first, which is why we have modified clinic policies to ensure the safety of everyone at the clinic. Click below to read about the changes that have been made. 
ANXIETY & DEPRESSION SUPPORT GROUP
SHAMS Clinic is proud to announce our Anxiety and Depression Support Group. Hosted by our licensed clinical social worker, Aneeza Fazli-Haq, MSW, LCSW, we meet virtually every Thursday from 11 AM – 12 PM (EST).
NEWS WORTH SHARING
The Philadelphia Department of Public Health signed a letter thanking local imams for adhering to COVID-19 recommendations and urging them to follow the City's new Safer at Home guidance. This letter, written in partnership with ICNA Relief SHAMS Clinic and CAIR Philadelphia, was signed by the Department of Public Health, the Muslim Wellness Foundation, the National Black Muslim COVID Coalition, and Muslim Aid Initiative. It details the Safer at Home recommendations and how to observe the key obligation of prayers in the mosque while mitigating the spread of COVID-19; it was sent out to Muslim imams, mosque board members, and community leaders. Copies of the letter are available upon request by emailing james.garrow@phila.gov.