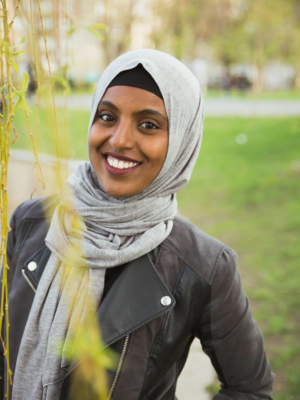 Kadra Maruf
Area Manager – New England

Kadra is an Ethiopian-American. She has been with the organization for almost five years. She graduated from University of Massachusetts Boston with a B.A. in Sociology and Psychology in 2013. She is dedicated to improving the lives of those underserved in our communities by offering resources and aid. In her spare time, photography and baking are her two favorite hobbies.
Ahmad Nazhar
Hunger Prevention Lead / Health Services Lead Analyst

Ahmad, has been with ICNA Relief for over 4 years and brings his passion for social justice and data science experience to heighten the impact of social work to our community, from helping youth navigate prejudice, to assisting Muslim businesses weather the pandemic. He was formerly a deep-water subsea engineer and academic researcher with work experiences in over 20 countries. He enjoys interacting with the community and learning new cultures.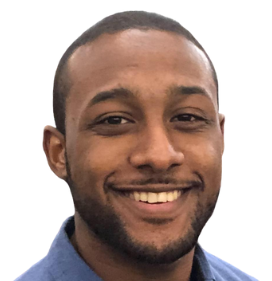 Mohamed Abdelrahim
Outreach Manager / Khatib

Mohamed, is a Sudanese-American. His love of serving others and passion for advancing the Muslim community has brought him to the ICNA Relief family. Mohamed graduated from the University of Massachusetts Boston with a B.S. in Biology and is furthering his studies in Food & Nutrition to fight the pandemic of novel chronic diseases. He aspires to increase his knowledge of Islam and become a qualified teacher.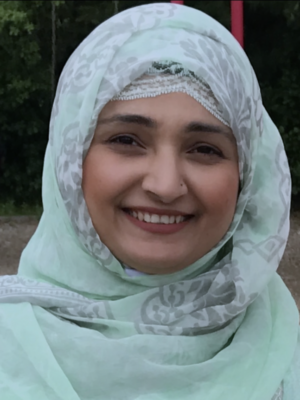 Hina Danish
Rhode Island / Health Services Outreach

Hina is a passionate public health professional, who intends to use her education and skills to improve the health and well-being of her community.  She believes that social and economic inequalities are major contributing factors to health inequities and determinants in public health.  Living in a diverse society, where different cultural, religious, and social beliefs are practiced, requires public health practitioners to become more culturally competent and develop the skills and knowledge that fit the needs of the populations at stake.  She aims to identify disparities in health, address factors of health inequalities, and reduce health inequities by addressing the needs of underserved populations and providing them with an equitable opportunity to achieve better health outcomes.
Sirad Abdelahi
Sirad Abdilahi gravitated to work serving the homeless community after volunteering in the social justice movement and working in the wellness industry. She began with a specialty in health & safety representing the American Red Cross of Massachusetts Bay; and over the course of almost 20 years developed as a performance enhancement specialist at Harvard University, serving the Cambridge and Boston area communities.
As her teaching brought her into contact with a variety of people in the academic and corporate environments, Sirad always wanted her programming to reach people who would not otherwise have exposure. It is her volunteer work that has brought her the most satisfaction and rewards, including teaching yoga to children, pre-and post-natal women, survivors of domestic violence and traumatized women.
Sirad entered the wellness and fitness industry in order to cultivate and share the tools to give the body, mind and spirit a lifestyle alternative to stress.  Her ultimate goal is to guide and support each client to reach their full potential in a natural transformation by creating an individualized daily practice. This intention has continued with ICNA Relief in a deeper, life-altering way to help empower clients to improve their situation step-by-step and break the cycle of homelessness.
At Amal Women's Center in Boston, Sirad has found a place to shine her light as a Case Manager for the Transitional Housing Program and directly bring wellness practices to reach women who are experiencing the most stressful conditions of housing instability touching every part of their lives.  Rather than focus solely on physical fitness, she guides her clients to practice life skills and accountability in areas of time & financial management in order to stabilize women and their families for a more hopeful future.