Breaking News: Hurricane Laura
We are on the ground and assisting. Watch the videos to see current testimonials.
Videos from the disaster sites!

Hurricane Sally has rapidly intensified into a Category 2 hurricane. The system is forecast to make landfall along the Mississippi coast late Tuesday into early Wednesday
A landfall is most likely in coastal Mississippi, but the center could get close Mobile, AL. Tropical storm warnings are up for much of the area and hurricane warnings are up for Mobile and Baldwin counties. This means tropical storm force winds (greater than 39 mph) are likely in the tropical storm warning zone. Hurricane force winds greater than 74 mph) are likely Tuesday afternoon and evening in Mobile and Baldwin County. Category 2 strength winds, 96 mph or greater, are possible near the Alabama Coasts. The winds could be at tropical storm force or greater tonight and through the day tomorrow. Winds gusts of up to 75 mph are possible in inland parts of coastal counties.
Flooding rain will be the biggest impact from Sally. Scattered showers and thunderstorms pick up in frequency during the day today. A steady, heavy rain begins tonight and goes through all of tomorrow. George, Southern Mobile, and Baldwin counties could see 10 to 15 inches of rain by Wednesday night. Most of it falls tonight and Tuesday. There will be less to the northeast and east, but flooding is possible across the whole area. A tornado or two may occur this afternoon through Tuesday over coastal areas of the Florida Panhandle, Mississippi, Alabama, and extreme southeastern Louisiana.
Sally is expected to be a slow moving system as it approaches land, producing 8 to 16 inches of rainfall with isolated amounts of 24 inches over portions of the central Gulf Coast from the western Florida Panhandle to far southeast Louisiana through the middle of the week. Life-threatening flash flooding is likely. In addition, this rainfall will likely lead to widespread minor to isolated major flooding on area rivers.
Peak storm surge will be during the midday high tide tomorrow. Four to six feet of surge is possible for the Alabama coat. Two to four feet of surge is possible for NW Florida. 7-11 feet of surge is possible in parts of coastal Mississippi. Coastal flooding threats increase through the day today, peak tomorrow, and start to subside on Wednesday.
Volunteers are ready to dispatch.
ICNA Relief's Disaster Response Services is monitoring this TWIN storm system and is in contact with other relief agencies. Our national and local Disaster Response Teams are prepared and on standby.
Please stay tuned as further updates continue to come.
Or, consider DONATING TODAY to help fund our Disaster Response efforts.
Mission
Disaster Response Services seeks to alleviate human suffering by providing caring, compassionate and practical assistance to survivors of natural and manmade disasters in the United States. We strive to accurately represent Islamic values and compassion serving humanity regardless of race, religion or culture.
Under the Islamic principle of helping the unfortunate in our communities through compassion and service, ICNA Relief USA represents Our Nation's Muslim Response to disasters. ICNA Relief USA supports all phases of disaster: Preparedness, Response, and Recovery. Including mitigation, advocacy, and community resiliency for the whole-community. We assist in training and networking, planning and deployment, long term case management, and rebuilding better and resilient communities while also advocating for the benefit of those impacted by disaster. This is ICNA Relief USA's Disaster Relief Services program. Please join and support our good intentions and good efforts.
Recognition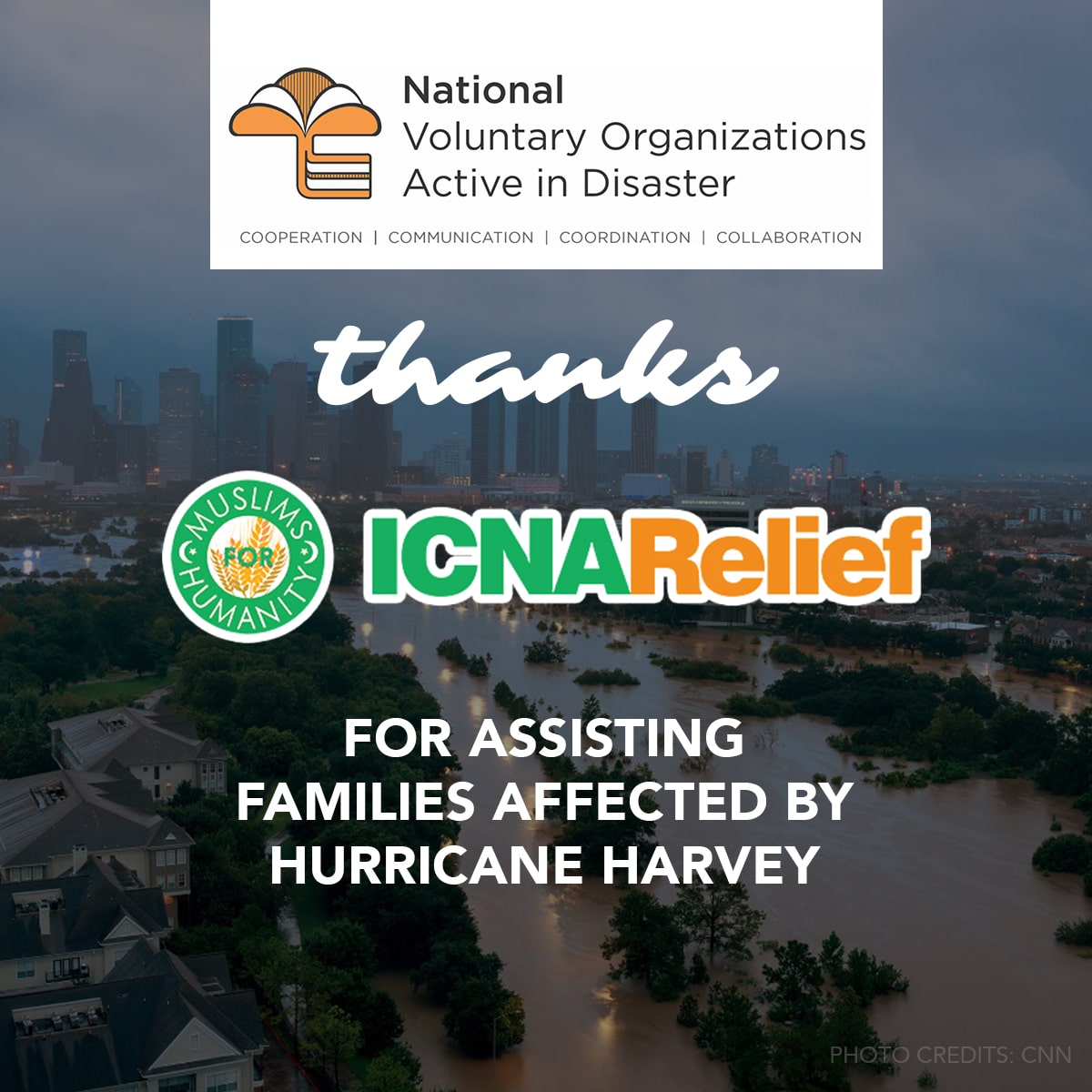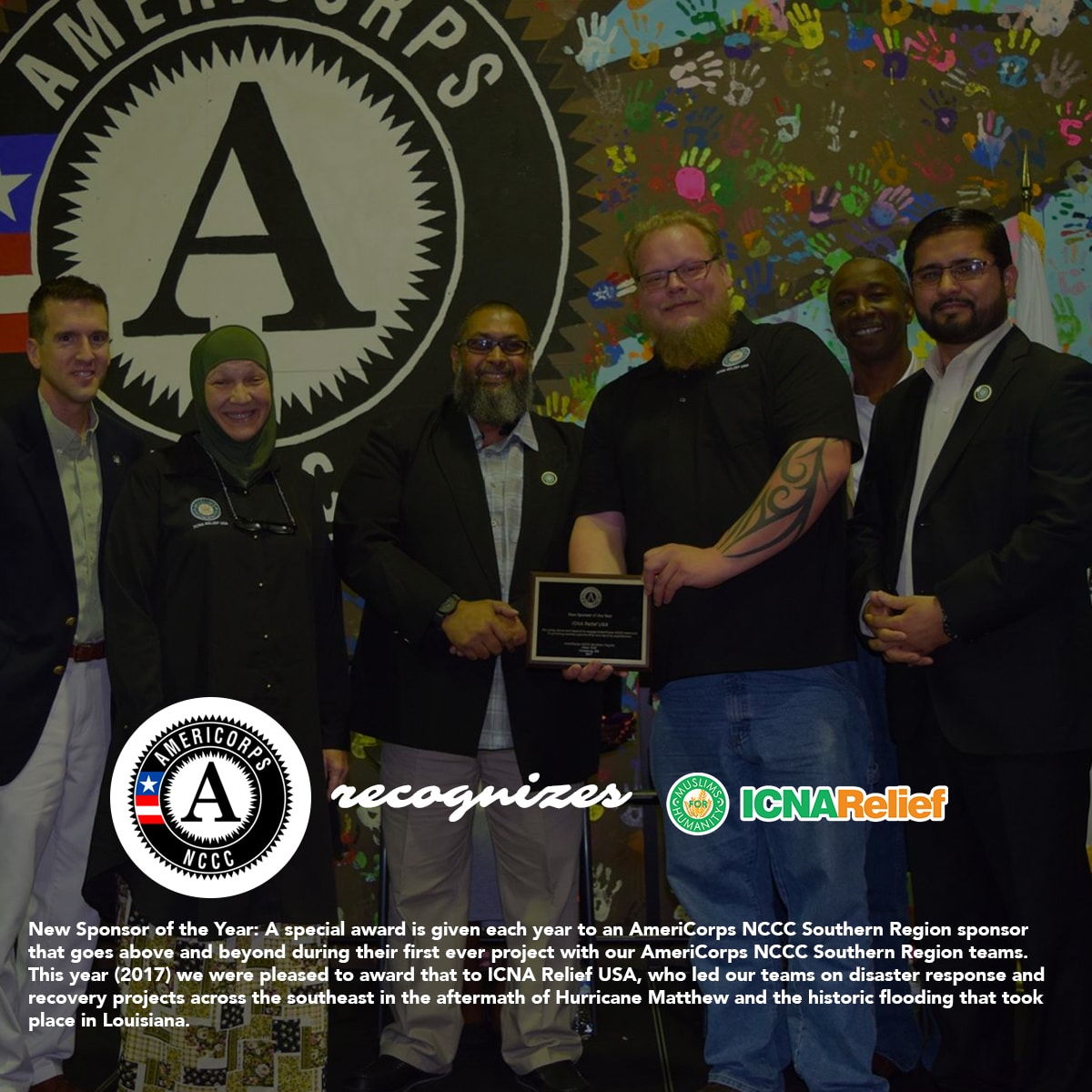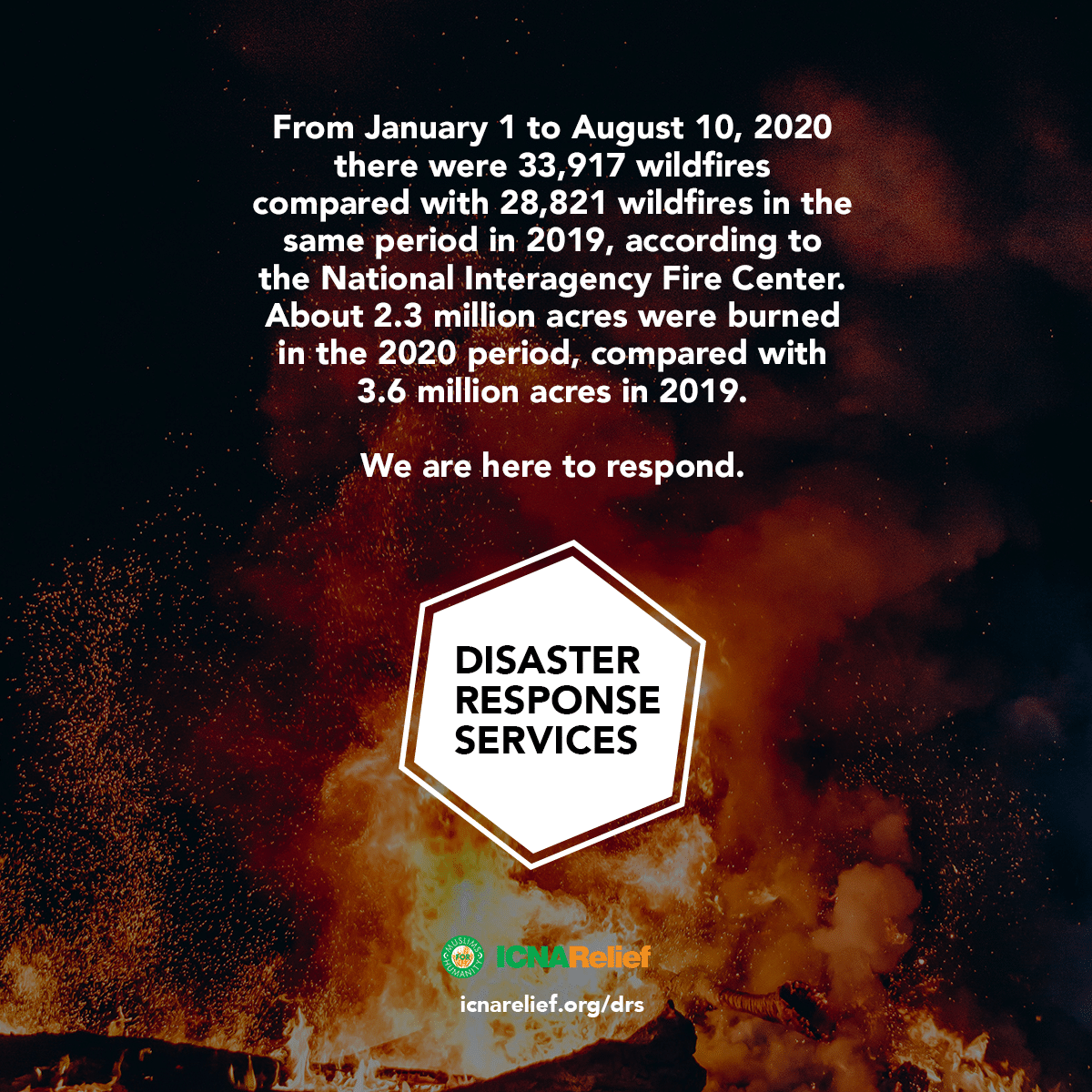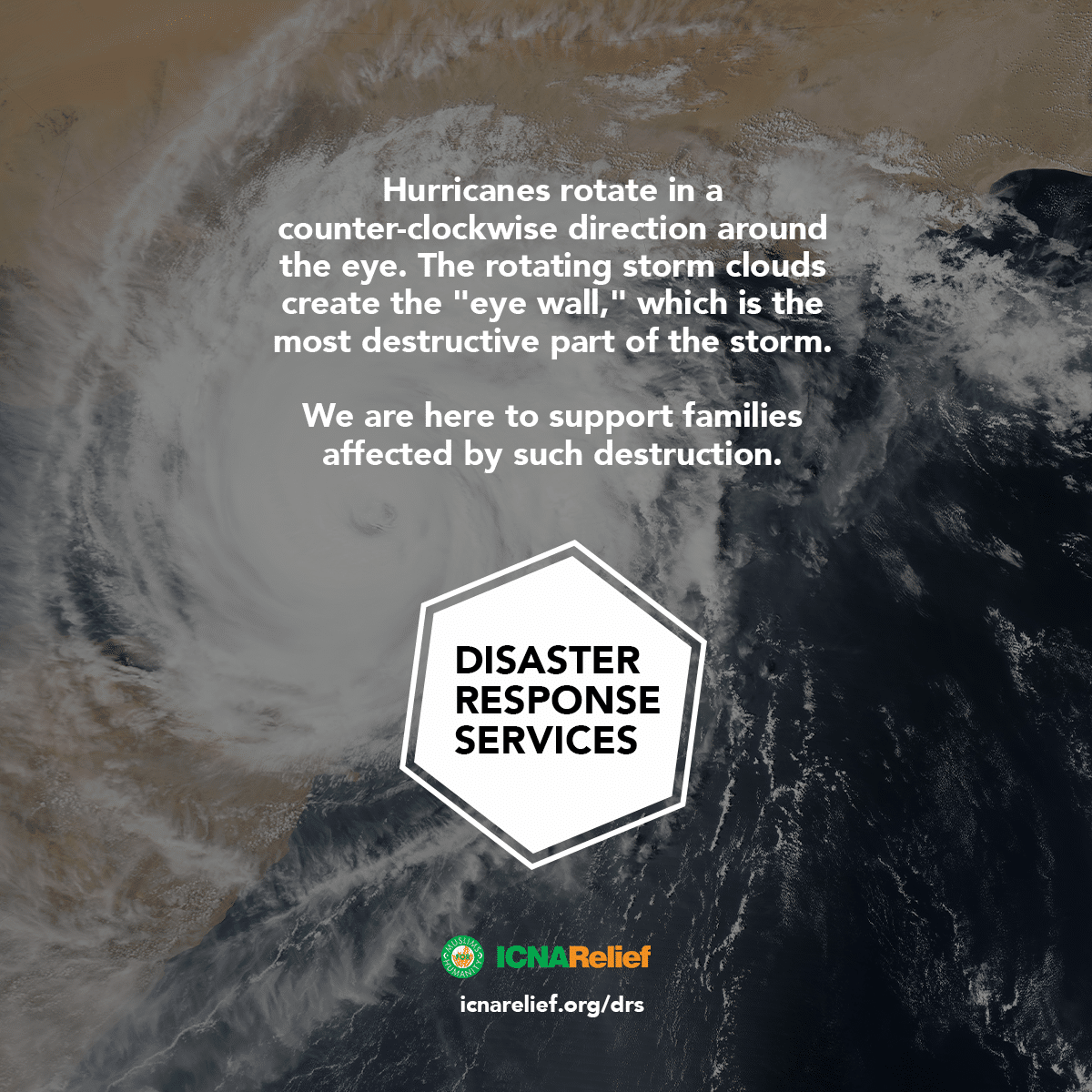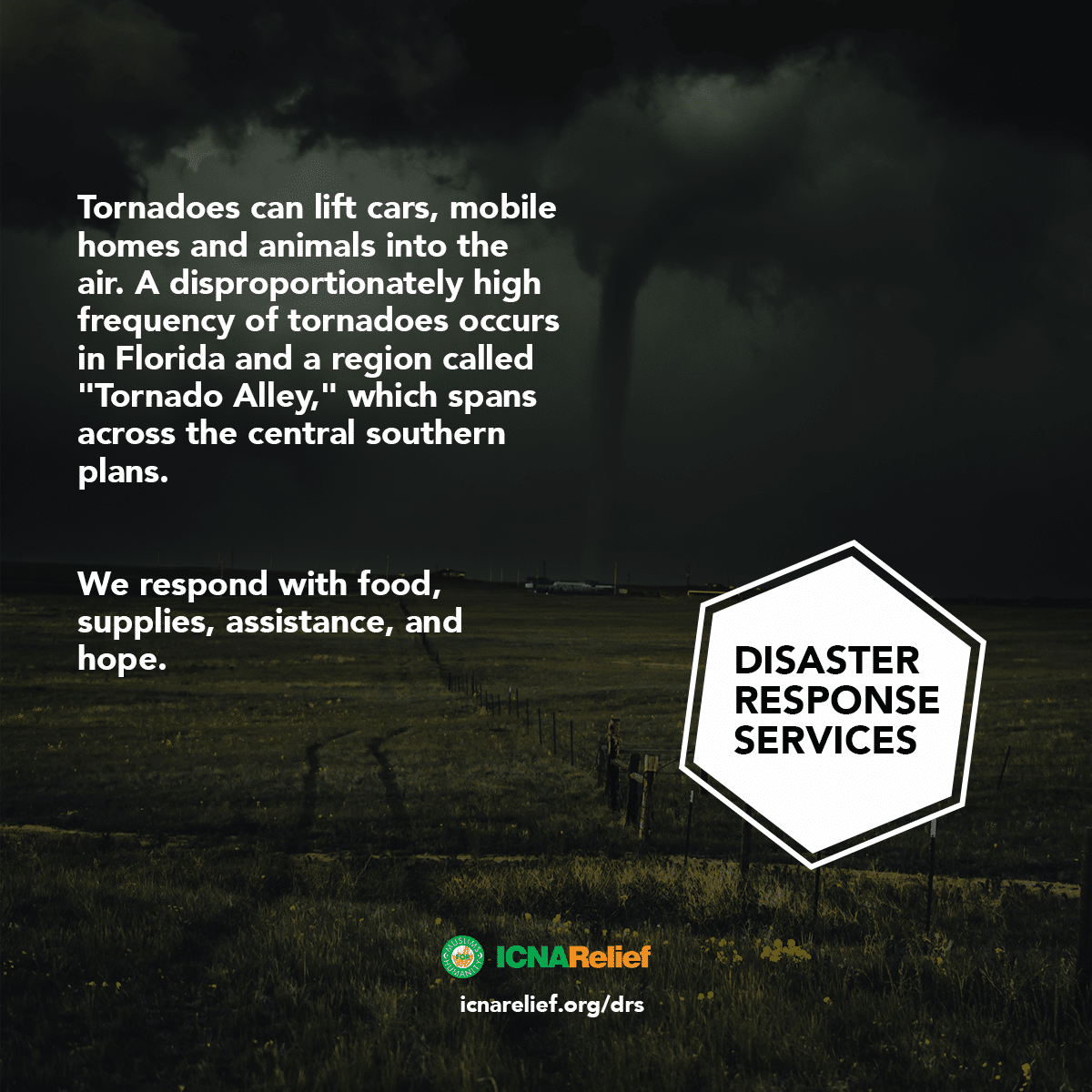 Past Disaster Responses
Coming Soon! (We're currently organizing all of the media from our past efforts.)